[Click image to zoom]
Movies are more than just entertainment, they can also introduce us to new cultures and inspire us to travel. Many of us have a list of places we want to visit, inspired by what we've seen on the big screen. From stunning scenery to famous landmarks, movies have made many destinations popular and well-known tourist hotspots. In this article, we'll take you on a journey to some of the most iconic movie locations around the world, showcasing places that became famous after featuring in some of the most popular movies of all time.

The list of tourist destinations that became popular because of movies shows us the immense power of cinema to capture our imaginations and encourage us to explore new and exciting places. It's important to note that many of these movies were made before the internet and social media became widely accessible. This meant that people had limited information about other countries and cultures, and movies played a crucial role in introducing them to new destinations, showing off their beauty and cultural significance, and inspiring viewers to set out on their own adventures. These films helped to shape the world's view of these places, turning them into iconic locations that continue to attract visitors from all over the world.
Conclusion: Movies have the power to transport us to new and exciting places, and to inspire us to travel and explore the world around us. The tourist destinations listed here are just a few examples of the many places that have become popular worldwide due to the magic of the movies. Whether you're a film buff, a history lover, or simply a curious traveler, there's no shortage of amazing destinations out there waiting to be discovered.
[There are more places that can be added to the list based on user requests in the comments section.]
Discover More
Most Viewed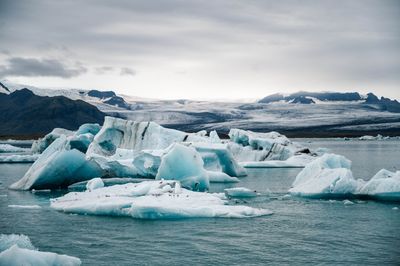 Nature never ceases to amaze us with its breathtaking beauty and natural phenomena. In this blog, we highlight ten fascinating natural events that attract travelers from around the world.
Read More